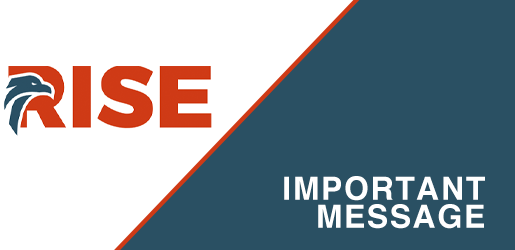 General Information:

Welcome to the RISE SE Raleigh Charter School portal for our online Enrollment Lottery Application. When registering your child, please note that a separate application must be submitted for each child. Multiple application submissions for the same child or applications containing incomplete or inaccurate information will be excluded from the application process. For further information, please see the colored sections below.
All applications will be processed electronically. All requests will be checked for accuracy. Any falsification of information may result in your application not being processed and/or denied.
*Please also note that this website is optimized for IE 10.0 and higher, Safari, Chrome and Firefox.
Available for 2022-2023 School Year
RISE SE Raleigh Charter School Lottery Information:
Currently accepting applications for grades K-7 for the 2022-2023 School Year
RISE SE Raleigh Charter School is open to students from all NC school districts. Any student who meets the following two criteria may apply:
The student is a resident of North Carolina
By August 31st, 2022, the child is 5 years old (if entering Kindergarten)
Application Deadline: March 11, 2022. Enrollment Lottery: March 16, 2022
---
For More Information, Contact:

School
RISE SE Raleigh Charter School
3420 Idlewood Village Drive
Raleigh, NC 27610
Phone: (919) 446-4777
---
Business Hours:

Monday - Friday, 8:00 AM - 4:00 PM