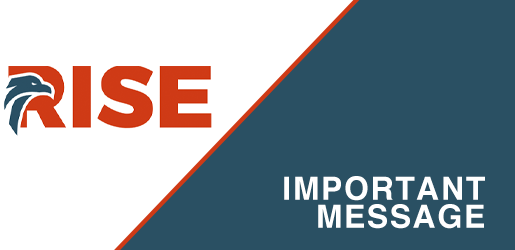 General Information:

Welcome to the RISE SE Raleigh Charter School Family Dashboard Account!
All parents/guardians are required to set up an account in order to complete a lottery, enrollment, or waitlist application.
If submitting a Lottery Application, do NOT send any documentation. If you are selected for a seat, you will be notified regarding the enrollment application process and what documentation is required. For further information on the Lottery, please see the yellow-colored section below.
*Please also note that this website is optimized for IE 10.0 and higher, Safari, Chrome, and Firefox.
Available for 2023-2024 School Year
Available for 2022-2023 School Year
RISE SE Raleigh Charter School Lottery Information:
Lottery Applications are being accepted for grades K-8 for the 2023-2024 School Year until March 15, 2023.
RISE SE Raleigh Charter School is open to students from all NC school districts who meet the following two criteria:
The student is a resident of North Carolina
The child will be 5 years old by August 31, 2023 (if entering Kindergarten)
Lottery Date: March 17, 2023
Parent Notification: March 17, 2023, via the Family Dashboard and email
---
For More Information, Contact:

School
RISE SE Raleigh Charter School
3420 Idlewood Village Drive
Raleigh, NC 27610
Phone: (919) 446-4777
---
Business Hours:

Monday - Friday, 8:00 AM - 4:00 PM